By Noah
The brilliant blog Wait But Why wrote a piece not too long ago entitled "The Fermi Paradox." It's definitely worth a read if you have a few minutes. Basically it discusses a few heavy topics about space and time that might, at first, seem quite aloof and not slightly sci-fi. If you hold out for the whole thing, you might realize–like the author does–that this incomprehensibly massive universe is a lonely place. Not "lonely" as in "nobody wants to be my friend" kind of lonely, but absolute and total emptiness, devoid of anything. And here we are.
Well, that's a cheerful start to the first post!
Of all the technology that you currently know of–from the device you are reading this on, the phone you use, the car you drive, the medicine you might take, etc–how many of those technologies existed 10 years ago? How about 50 years ago? How about 100? For instance, my great grandfather was a profound mechanic: he made a great living fixing Model A's and Model T's. Did his grandfather ever seen a car?
So, while the past 500 years has brought the ability to print and mass-produce books, writing itself and the ability to communicate by written characters is clocked at about 5000 years, attributed to the Sumerians of ancient Mesopotamia around 3200BCE. Considered the "official" beginning of recorded history, the writings from that time are quite basic: most are not exactly "histories" as much as they are records of things.
Go back 3000 more years before that. This was the dawn of the sailboat. Though boats were likely used in prehistoric times (since prehistoric civilizations have been found to have lived on remote islands) the earliest record of a sailboat is from around 8000 years ago. So which of these is more shocking: the fact that most Egyptologists aren't sure if wheels were used in the building of the Great Pyramids of Giza… or the fact that sailing is twice as old as the Pyramids! (BTW: Here's an interesting article about ancient Egypt and their papyrus boats.)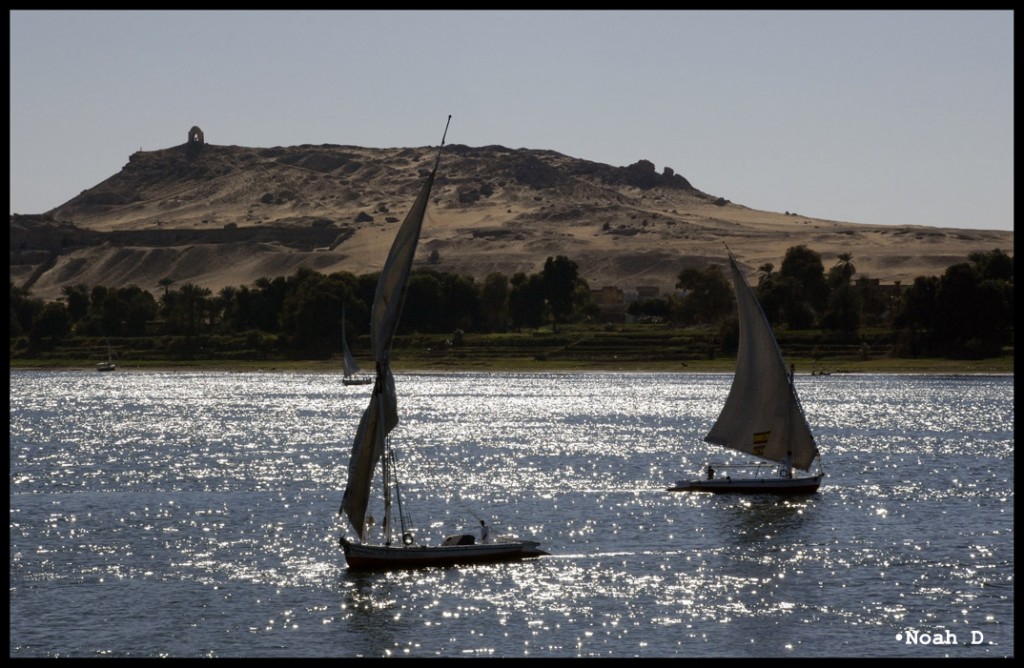 Besides basic tools those used for cutting and pounding, the basics of sailing and the technologies involved with sailing have existed longer than almost any other technology. Who wouldn't want the boat to push itself, right? And, until the rise of the airplane, the world has been conquered and empires have risen and then they, too, have been conquered… exclusively by sea.
Now, let's take technology forward. Your cell phone was "old" after how long? Could you guarantee that we will still be using cell phones in 100 years? They were still using horses in World War 1; I bet every man in the American Civil War (50 years prior) would have bet everything they had that horses would always be used in war. How many of the people reading this blog–written on a laptop that is .7 inches thick at its thickest part–took typing classes on a typewriter when they were growing up? How many remember rotary phones? Whoever it was that thought, "Hey, let's put up a big sheet in front of that boat and let it pull us!" invented something that literally has been done for 8000 years.
So I think I'll do that.
Reading the following list, you might think I'm some sort of hipster: I like notebooks and pens; I prefer manual transmission vehicles and steel frame bicycles; I'd rather listen to a vinyl record all the way through to get to the song I like than jump to it on Spotify; and travel/living by sailboat is one of the finest of lives. I'm not stuck in the past or claim that one "works better" than the others. All of them work, most of them are relatively inefficient or downright frustrating, and I'm too much of a nerd to shun technology.
What do all of these things have in common? All of these things give tactile feedback to the user. I watch my notebooks pile up on shelves and in drawers, reminding me with their tattered pages and water spots that I did, indeed, travel there and record it. A manual transmission vehicle feels like I am driving it rather than it driving me. A steel frame bicycle flexes with the rider and any load you put on it and it is fixable with little more than a wrench and a welding torch. A vinyl record pops and crackles and is literally a needle picking up physical scratches on the surface of plastic. And a sailboat…?
Well, a sailboat is a direct connection to everything I cherish in a thing: a bizarre amount of history, the natural world, the wind, and the ocean. It represents a tactile feedback to all these things. And it represents a physical bridge between Point A and Point B in which you cannot just fly past or around the storm, you must go through it. Or you cannot zap yourself from here to there as if flipping channels, you must stay the course and have a longer than 17-second attention span. If properly prepared, all things to remedy the problem are within reach. The answer is here, you must only figure it out. Sailing simplifies and clarifies and–just possibly–purifies.
A friend of mine accused me once of being born in the wrong generation because, as a professional photojournalist, I have no problem using film. Maybe I was. But when it comes to sailing, it doesn't matter what generation I was born in… because it has always been done.