My job at the university consists of two primary things:
1.) Here's a list of shots from 3 years ago that we want duplicated with current students.
2.) Here's a playground of 7000 students to shoot in … and, GO!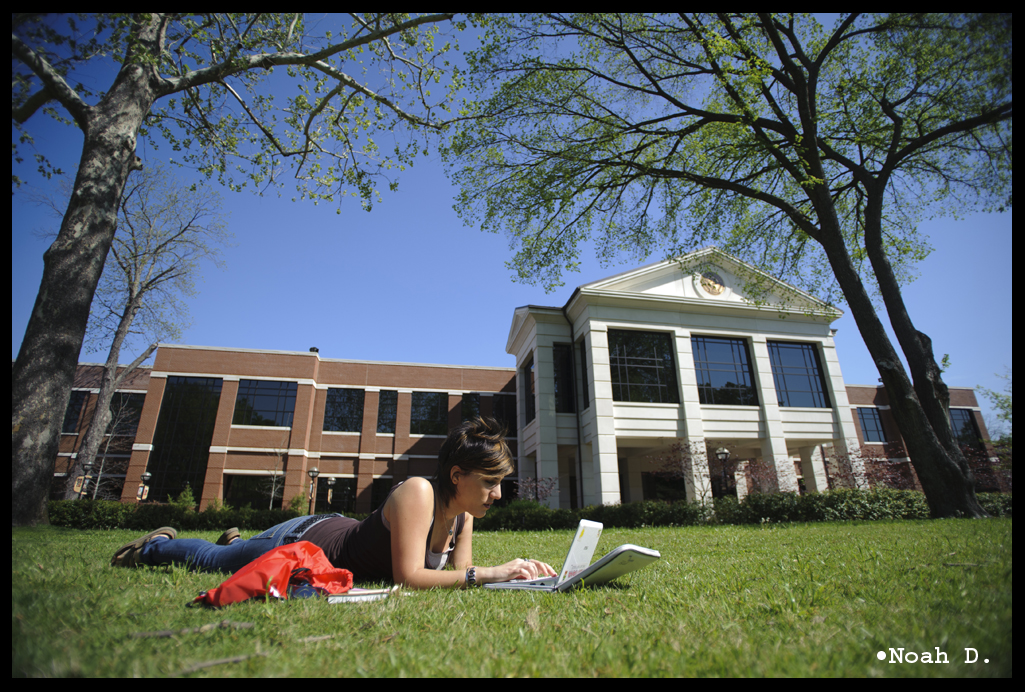 So I meet people and photograph them in the natural habitat, like Virginia here.
No posing.
Then there's this gem: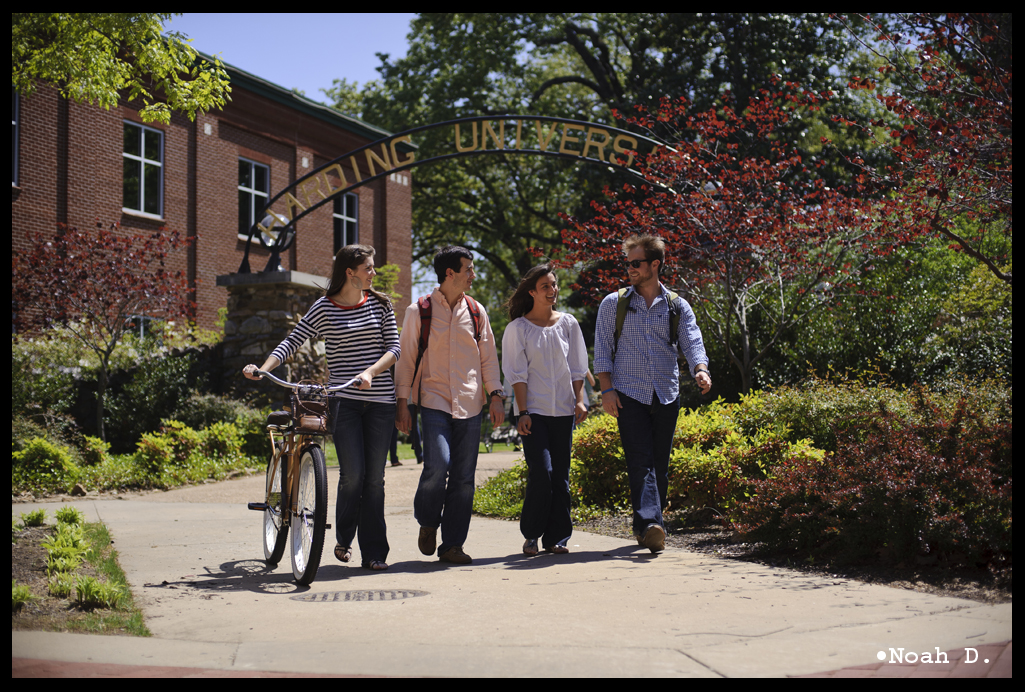 Almost nothing real about it. Even shot with neutral density filter wide open.
By the way, all these photos are coming straight out of the camera. When they are used, they're touched up… for this blog, no touch-ups.
So I wander for three days finding people naturally…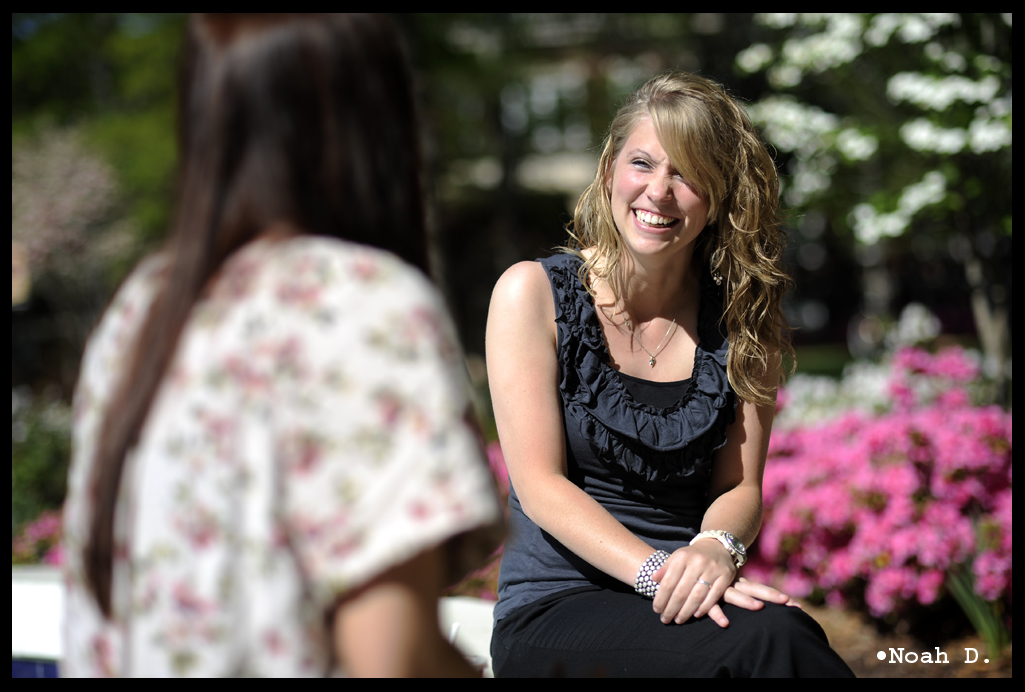 …and then having a little schedule to set up something they need.
Order: "Have vertical, need horizontal."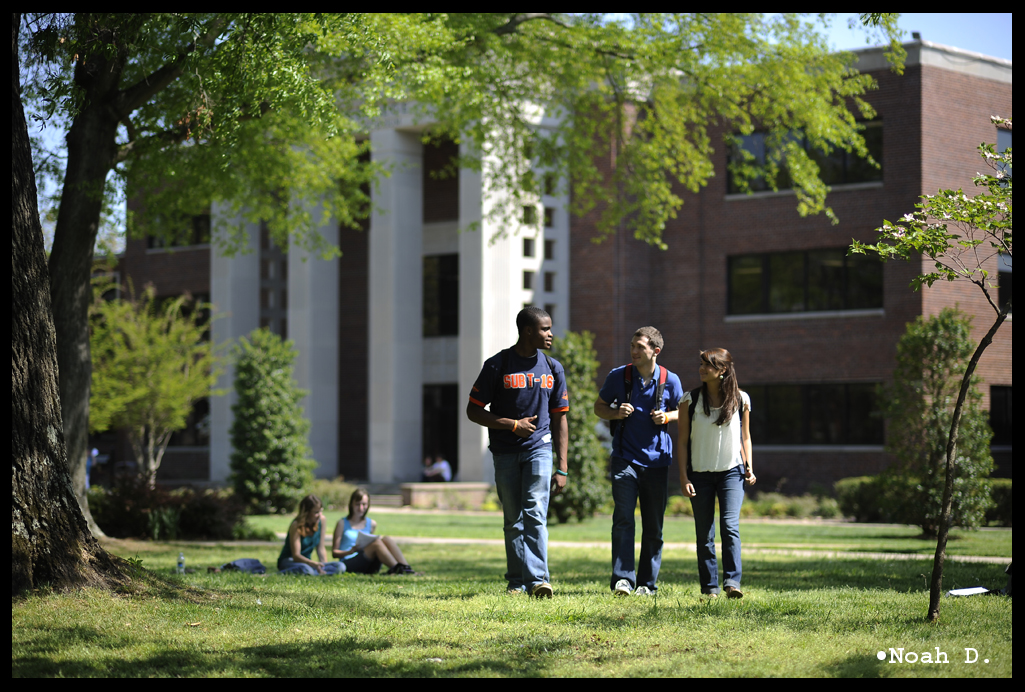 Everyone in that photo is posed. Yes, even the example photo that I was duplicating laying on the ground in the right of the frame. I hope the art department catches that if they use this photo.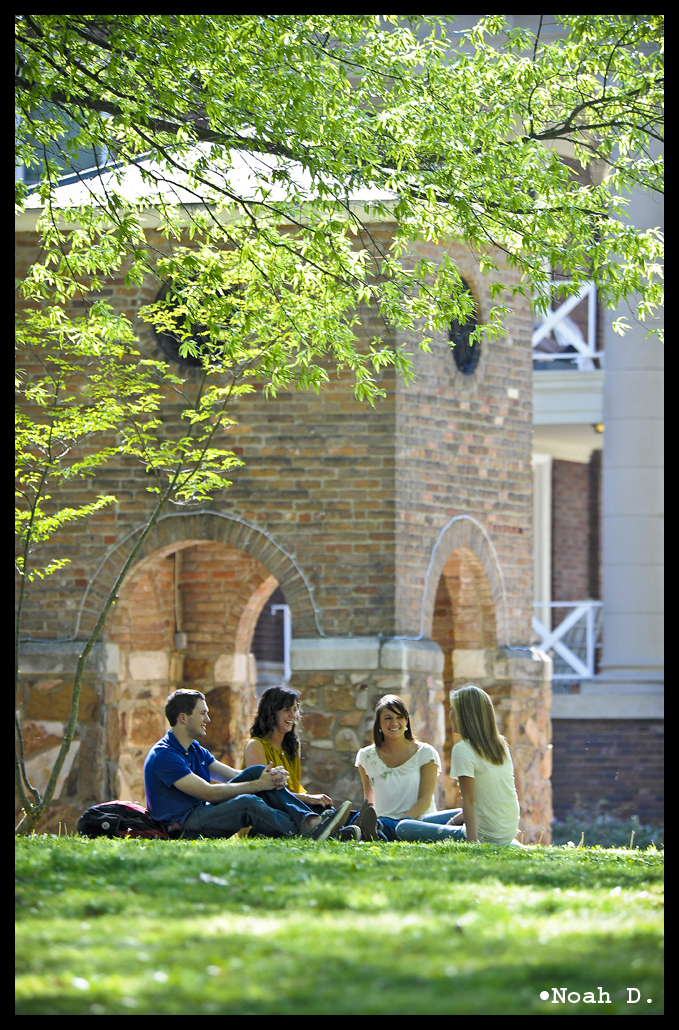 Weird to use a Nikkor 400mm to shoot something other than sports. I'm 75 yards away.
.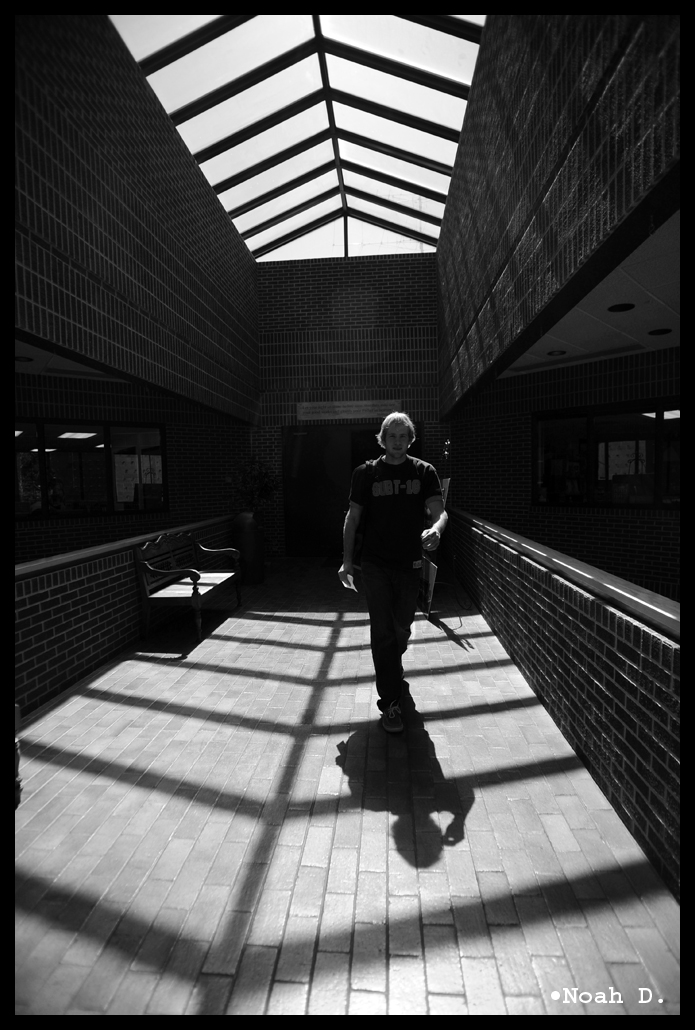 I still revert to the wide side.
Otherwise, I get to hang out and photograph pretty people most of the day in all sorts of situations and places.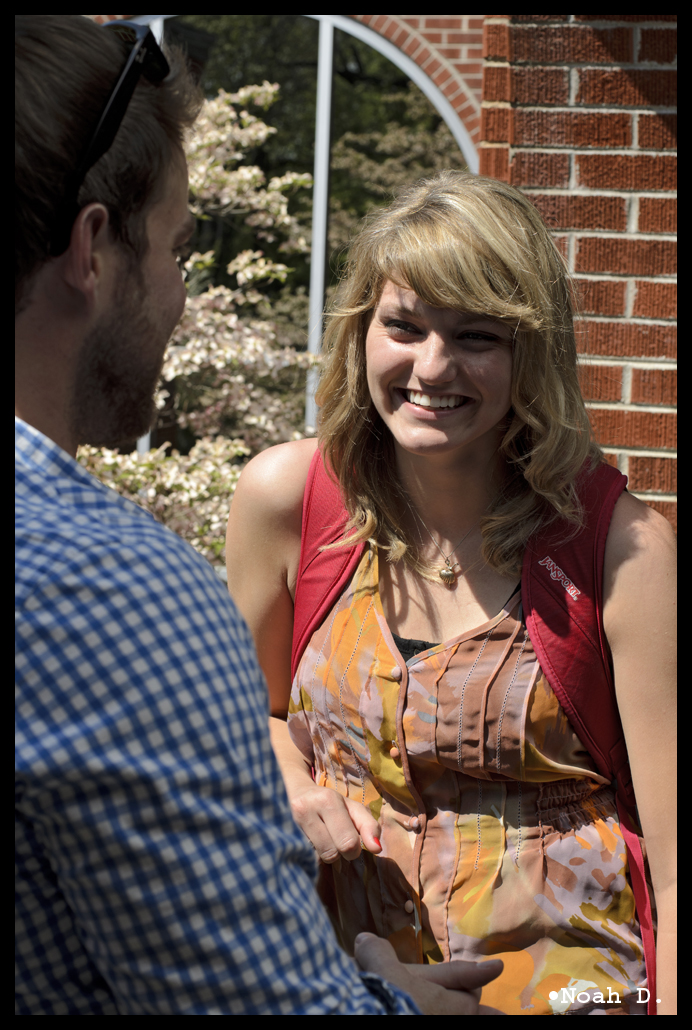 The diversity of this job keeps me coming back for more and more.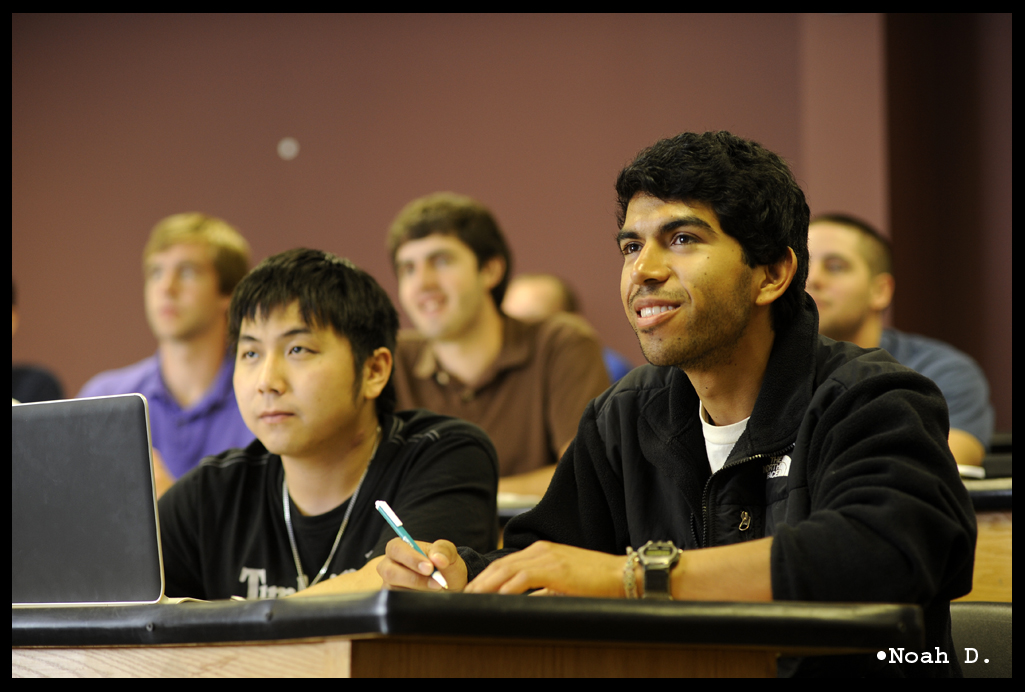 Stay tuned… one more.
-Noah D.