Now that the conquest of the digital camera has thoroughly pushed film into the realm of "enthusiast" and "artsy" it is fascinating to see what happens when you expose photography students to equipment that they, themselves, have only heard of.
I was barely on the tail end of film. My first camera was film and I "learned" with film and darkrooms, but these kids – only about 5 years behind me – have hardly ever seen or used a film camera.
I even asked, "How many of you have ever used a film camera and actually developed the film yourself?" Only seven or eight out of 40 students raised their hands.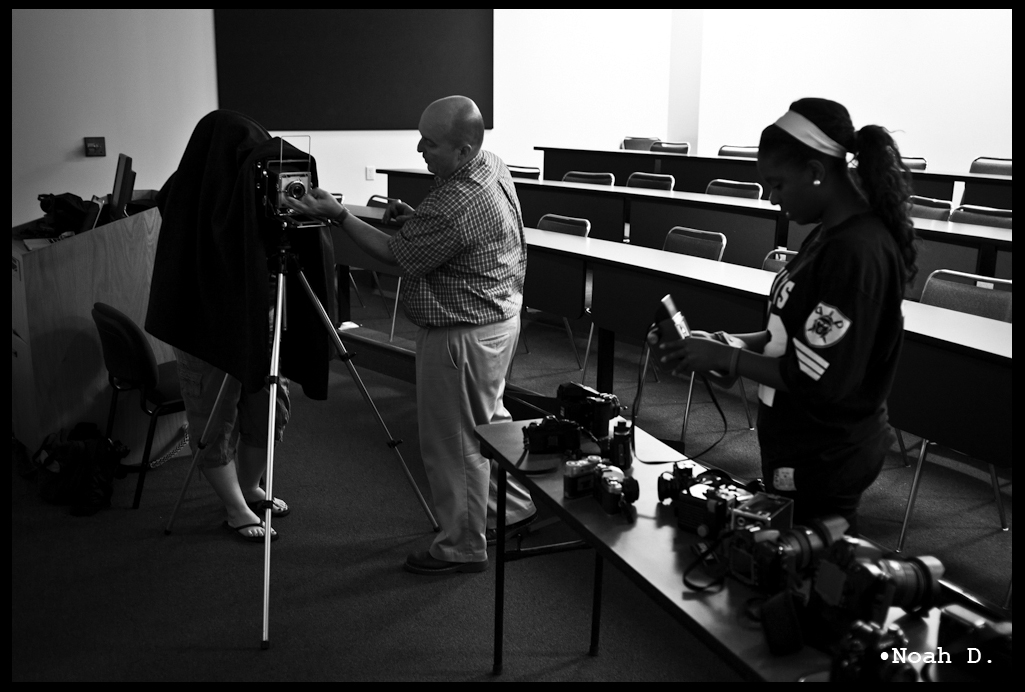 Its a shame, really. I guess I'm one of "those" people who didn't do it enough to get sick of it when it was the only way to do it.
But now its is quite fun to show a class these unusual cameras that their grandparents probably used on a regular basis. I think it is important to show how far cameras have come, maybe some sort of appreciation for the olden days…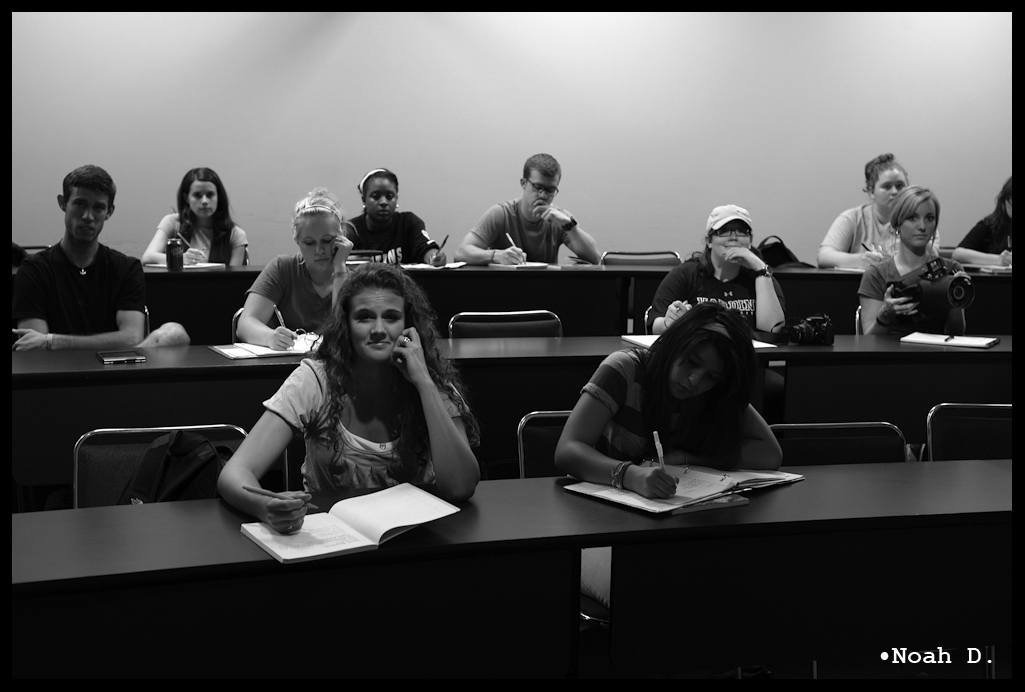 "This, class, is a rangefinder." Holding a Leica M8 and a M4-P side-by-side.
While I was a student working for the Public Relations office, Jeff (on the right, below) was my boss. Now we teach opposite sections of Photography together at the University. Our joint class days like this are rather fun, actually.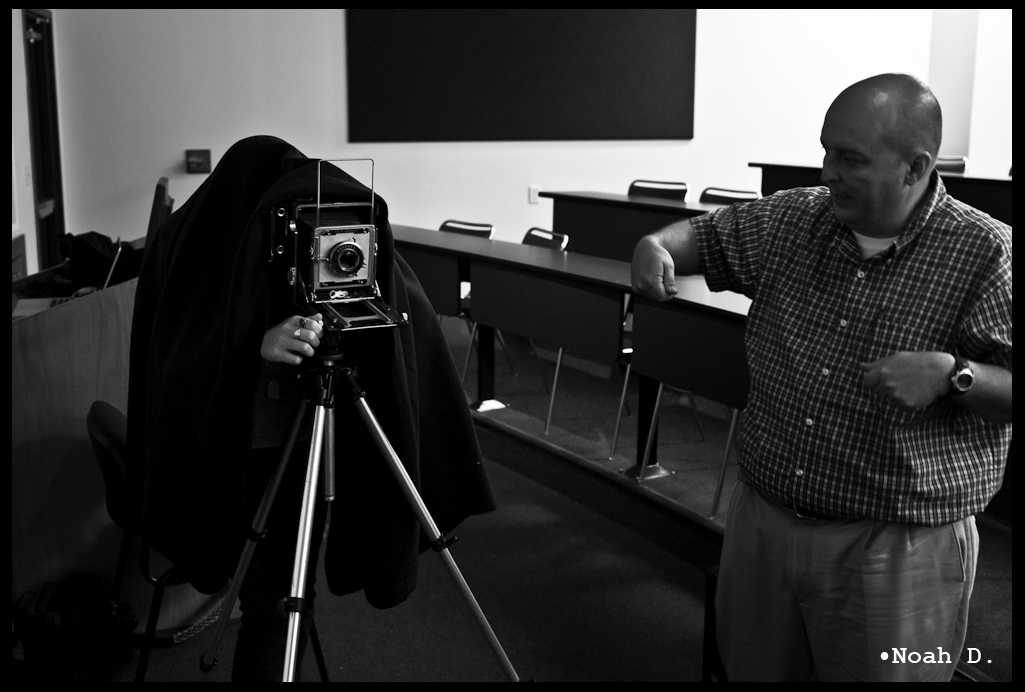 So… this was Old Camera Day. I'll keep you posted. Stay tuned…
-Noah D.